Following Jesus means knowing Jesus.
We're here to go deep by studying the Jesus of the Bible.
Our goal is to make disciples of Jesus Christ while providing youth with a safe and fun environment to grow. Our youth room is equipped with a pool and air hockey table, kitchen and snacks, gaming station, and state-of-the-art 4K display to help make our lessons more clear and more engaging.
All our staff has been background checked and verified, and our youth premises are monitored 24/7 to ensure maximum accountability and maximum ease of mind for parents and participants.
6:00pm-7:45pm
Weekly Bible study with food, games,
small group times, and a lesson
9:45am-10:45am
Weekly Bible study with breakfast
and a lesson
2nd & 4th Saturdays, 6:00pm-7:30pm
Group and question focused
study for believers.
For students who have committed to Christ, it's time to take it to the next level.
The Gospel is for everyone. But discipleship is for believers. The Calm is our bi-weekly small group meeting for students who have committed to Christ and are ready to deepen their faith in personal discipleship. We meet on the 2nd and 4th Saturday of each month from 6:00 - 7:30. This is a Bible-focused, group-centered teaching time where youth get to participate directly in the learning experience. Come to see the Bible as one large narrative of both God's love and wrath towards a sinful world, and not just 66 unrelated books.
Students also participate in Bible study exercises, corporate worship, corporate prayer, and Scripture memorization. The Calm is the narrow path that leads to life.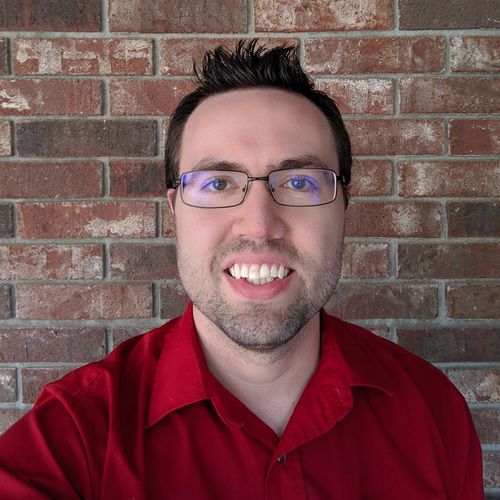 Daniel Hall has served in various ministry settings for over 15 years. He has experience as a City Outreach director, Orchestra Director, and Children's Pastor at two different churches. He holds a degree in Biblical Studies from Virginia Baptist College and is currently pursuing a Masters of Theology from Midwestern Baptist Theological Seminary. He has been at Bella Vista Baptist Church since May of 2019.

Daniel is married to his wife, Rachel, and they have one child, Adaline Rose, born September of 2019. Daniel loves hiking and exploring local cuisine with his wife, enjoying 70s and 80s classic rock, hobbying in 3D and 2D design, writing and performing music, video games, and rooting for the Georgia Bulldogs.
We'd love to hear from you. Fill out the form below to get started.